Dolls and doll accessories
We sell Lee Middleton, Madame Alexander, Adora, Ginny, Raggedy Ann (antique reproductions, modern originals) cloth dolls, play dolls, angel dolls, communion dolls, christening and bride dolls, Corolle, gently loved old and antique dolls.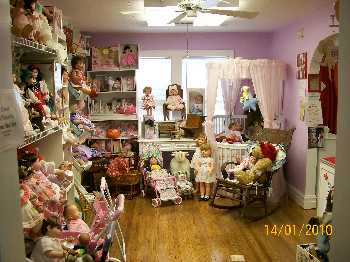 Doll Clothes:  We have custom made, modern or antique reproductions made to order for Ginny, Madame Alexander, Corolle, Middleton, Adora, 18″ dolls and vintage clothes.  We can create clothes for any size or type of doll.  We also supply shoes, socks, tights and booties.
Angelic Creations |  816 N. Washington Street  |  Naperville, IL  60563